Unnat Bharat Abhiyan (UBA)
To serve our villages is to establish Swaraj. Everything else is but an idle dream – Mahatma Gandhi
Unnat Bharat Abhiyan (UBA) is a flagship programme initiated by the Ministry of Human Resource Development (MHRD), Government of India with the objective of engaging the Higher Educational Institutions to understand and work for the development of rural India. P.K.R. Arts College for Women is committed to work for the rural people and develop villages following the mission of UBA which was started in 2019. As per the mission of UBA,we identify the development challenges and evolve appropriate solutions for accelerating sustainable growth in adopted villages.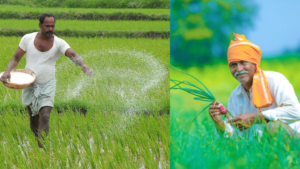 VISION
Unnat Bharat Abhiyan is inspired by the vision of transformational change in rural development processes by leveraging knowledge institutions to help build the architecture of an Inclusive India.
The vision of the programme is in the background of the Gandhian principle of self-sufficient and village Republic.
ACTIVITY
The UBA Cell of P.K.R. has formed an interdisciplinary team of faculty members and support staff. UBA provides an opportunity to channelize the energy of students and faculty with measurable outcomes. We are mandated to work through the network of available units in the Institute and also try to collaborate with various community stakeholders. The UBA Cell of P.K.R.  works hand in hand with the NSS units of our college. We have identified Five villages around our campus and have chosen to work on select themes. We hope to develop villages around our campus as model villages in Erode district.
THEMES OF UBA
Organic farming
Water management
Renewable energy
Basic amenities
Artisans, Industries and livelihood
Literacy Improvement Programs
Women Empowerment
Skill development
Solid Waste Management
Revamping of Government School
ADOPTED VILLAGES
AISHE Code
Adopted Villages
Block
District
C-41039

Boommanaickenpalayam
Kadukkampalayam
Pariyur
Najaigopi
Vellalapalayam

Gobichettipalayam
Erode
COMMITEE MEMBERS OF PKR's UNNAT BHARAT ABHIYAN
| S.NO | NAME OF THE MEMBER | DESIGNATION | POSITION |
| --- | --- | --- | --- |
| 1. | Dr.D.Mythili | Principal | Chairman |
| 2. | Dr. M. Mangala Gowri | Assistant Professor of Economics, Commerce | UBA Coordinator |
| 3. | Mrs.Gayathri | Assistant Professor of Tamil & NSS Programme Officer | Village Development Coordinator |
| 4. | Ms.A.Thenmozhi | Assistant Professor of Commerce | Village Development Coordinator |
| 5. | Dr.S.Maragathamani | Associate Professor & Head, Tamil | Member |
| 6. | Mrs.P.N.Pushpalatha | Associate Professor & Head, English | Member |
| 7. | Dr. M.Kasthuri | Associate Professor & Head, Mathematics | Member |
| 8. | Dr.V.Radhika | Associate Professor & Head, Physics | Member |
| 9. | Dr.P.M.Gomathi | Associate Professor & Head, Computer Science | Member |
| 10. | Dr.Shinie Poulose | Associate Professor & Head, Commerce | Member |
| 11. | Dr.V.Kavitha | Associate Professor & Head, Management | Member |